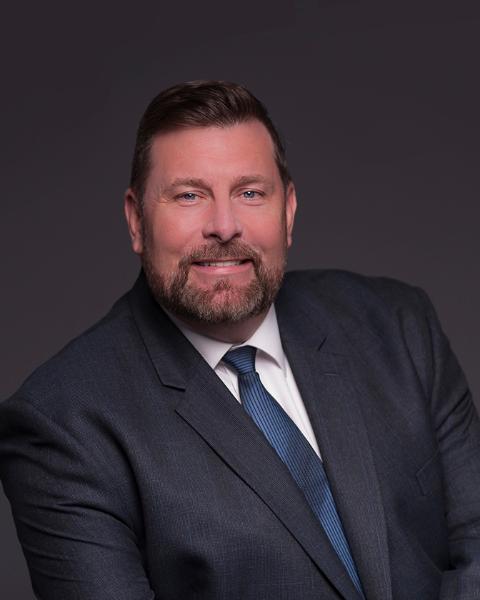 Royal LePage-Comox Valley (CV)
#121 - 750 Comox Road
Courtenay
V9N 3P6

Your Property, My Priority!
Search for Real Estate in and around Comox Valley
Residential
Any
Single Family
Half Duplex
Townhouse
Condo/Apartment
Full Duplex
Triplex
Fourplex
Mobile
Modular
Lots/Acreage
Farm
Recreational
Commercial
Any
Building Only
Building & Land
Business & Leasehold
Business & Property
Business Only
Land Only
Multi-Family
Industrial
Min Price
Any Price
$25,000
$50,000
$75,000
$100,000
$125,000
$150,000
$175,000
$200,000
$250,000
$300,000
$350,000
$400,000
$450,000
$500,000
$550,000
$600,000
$650,000
$700,000
$750,000
$800,000
$850,000
$900,000
$950,000
$1,000,000
$1,250,000
$1,500,000
$1,750,000
$2,000,000
$2,500,000
$3,000,000
$4,000,000
$5,000,000
$6,000,000
Max Price
Any Price
$25,000
$50,000
$75,000
$100,000
$125,000
$150,000
$175,000
$200,000
$250,000
$300,000
$350,000
$400,000
$450,000
$500,000
$550,000
$600,000
$650,000
$700,000
$750,000
$800,000
$850,000
$900,000
$950,000
$1,000,000
$1,250,000
$1,500,000
$1,750,000
$2,000,000
$2,500,000
$3,000,000
$4,000,000
$5,000,000
$6,000,000
!SearchBar.min!
Any
200 Sqft
300 Sqft
400 Sqft
500 Sqft
600 Sqft
700 Sqft
800 Sqft
900 Sqft
1,000 Sqft
1,100 Sqft
1,200 Sqft
1,300 Sqft
1,400 Sqft
1,500 Sqft
1,600 Sqft
1,700 Sqft
1,800 Sqft
1,900 Sqft
2,000 Sqft
2,500 Sqft
3,000 Sqft
3,500 Sqft
4,000 Sqft
4,500 Sqft
5,000 Sqft
6,000 Sqft
!SearchBar.max!
200 Sqft
300 Sqft
400 Sqft
500 Sqft
600 Sqft
700 Sqft
800 Sqft
900 Sqft
1,000 Sqft
1,100 Sqft
1,200 Sqft
1,300 Sqft
1,400 Sqft
1,500 Sqft
1,600 Sqft
1,700 Sqft
1,800 Sqft
1,900 Sqft
2,000 Sqft
2,500 Sqft
3,000 Sqft
3,500 Sqft
4,000 Sqft
4,500 Sqft
5,000 Sqft
6,000 Sqft
Secrets of Savvy House-hunters
Experienced home buyers know that there is more to look for than a good neighborhood and a sturdy foundation. They shop with their hearts, their heads – and with the expert advice of a real estate professional. Before you get caught up in the excitement of searching for the perfect home, here are some savvy steps to follow.
1. Know how much you want to spend
Do not get caught in that trap of finding a perfect home that you can not afford. Do your homework and define your budget. Get a pre-approved mortgage or consulting with your lender of choice, and keep your eye on the market, since any changes could impact what you can afford.
2. Scope out the neighbourhoods
Before you start looking at individual homes, figure out which neighbourhoods you would prefer to live in. How close are schools? Stores? Access to highways and public transit? These all have an impact. Also, check common areas in a community like parks and playgrounds – they can say a lot about how the residents feel about their neighbourhood, so look for tell-tale signs of neglect or proud upkeep. Your agent can also let you know how well certain neighbourhoods are selling, which is a good indicator of where people want to live.
3. Make a list
Smart shoppers never head to the grocery store without a list and neither should you when you head out to an open house. Organize your thoughts on paper and come up with a master house wish list that you can refer to. Divide it up into must-haves, would-be-nice items and deal breakers. Carry this list with you so that you can compare homes on the basis of your personal wants and needs.
4. Find a home inspector
Even before you locate your ideal home, have a home inspector at the ready. He or she may even be able to offer you some pointers for things to look out for when you first see a place.
5. Take your time
Do not try to squeeze more than four viewings into a single day – it can be more confusing than convenient. Take photos and make note of the pros and cons after viewing each property so you can take a look at the next home without struggling to remember details about the one before.
6. Street sense
Be sure to ask about mutual driveways, parking, zoning bylaws and upcoming construction. You may be in a neighbourhood that is about to be receiving power line upgrades or road repairs that can wreak havoc on getting from point A to point B after you move in.
7. Be a legal eagle
Ask for a survey of the property and take a good look at it. Fences may not be on actual property lines and right-of-way issues may come into play in the future with the sale of the home next door. Do not just rely on your judgement; hire a lawyer to inspect all of the paperwork related to a prospective purchase and to advise you.
8. Get a second opinion
If you have found a home that really appeals to you, show it to someone else like a good friend or relative. Let them do all the talking in case they see something you had not noticed. Having someone who is not personally vested in the property can give you the objective opinion you need before you make your decision.
9. Think it through
In a hot market, it can be hard not to make an immediate offer. While that may work in most cases, be sure to step back, pull out your list and carefully gauge if this property meets all of your must-have criteria. Savvy househunters say that when you find the right property, you can feel it down to your bones. If that's the case for you, see if you can wait a day (or a few hours) before making an offer. The only thing worse than buyer's remorse is letting a dream home get away.
REALTORS® are members of The Canadian Real Estate Association who subscribe to a Code of Ethics and Standards of Business Practice. Members of the Vancouver Island Real Estate Board are members of both the British Columbia and Canadian Real Estate Associations.
The following is a list of services you can expect to receive from a REALTOR® when you buy a home:
A REALTOR® will fully explain the details of your working relationship (called "agency") so that you are clear as to when a REALTOR® is working for you or for the seller.
A REALTOR® has access to hundreds of current listings of homes for sale because of a co- operative system called the Multiple Listing Service® (MLS®).
A REALTOR® can provide you with a customized list of homes that best meet your needs -- size, style, features, location, proximity to schools, shopping, etc. - and then make arrangements for you to view those homes that appeal to you the most.
A REALTOR® will help you determine how big a home you can afford.
REALTOR® are familiar with the local lending market and can offer helpful advice.
A REALTOR® has no emotional ties to any type or style of home and can be objective in pointing out the merits of one home over another.
A REALTOR® will have information on zoning changes, taxes, utility costs and school and recreation services that could affect your decision to buy a home in a specific area.
A REALTOR® will assist you in negotiating the terms of your purchase, which can be a nerve- wracking process for someone who is not experienced in negotiating.
A REALTOR® will advise you of the legal process required in obtaining title and taking possession of your property; the costs associated with buying a home such as insurance, mortgage registration and legal fees will be explained in detail.
Source: Victoria Real Estate Board 2015
a href="#" data-xp-agt-id="17369" id="xp-pcs-launch"
Selling Your Home - Why it Pays to Use a REALTOR®
Before selling your home, you will need a clear understanding of the legal issues and potential pitfalls. One wrong action could result in a lot of cost and frustration, which is why it is essential to have a REALTOR® working with you, as he or she will make the sale of your home a successful and satisfying experience.
Greater exposure
REALTORS® use the Multiple Listing Service® (MLS®) to give your home maximum exposure. MLS® is a computer-based system that relays valuable information about your home to hundreds of REALTORS® and potential homebuyers.
Setting a price
Setting a price for your home is an important but difficult process. Again, this is where the services of a REALTOR® prove invaluable. REALTORS® have the experience to help you understand how the market works and decide upon a realistic price that meets your goals. REALTORS® also pre-screen potential buyers to make sure only those who are serious and financially qualified view your home.
REALTORS® will also develop a marketing plan to help your property receive maximum exposure. This will likely include placing your home on the MLS® system and placing a "For Sale" sign on the front lawn. The plan will likely also include arranging open houses for other REALTORS® and potential buyers, and developing advertisements and feature sheets/mailers to market your home.
Maximize Your Curb Appeal
When you are selling your home, first impressions are everything. A prospective buyer will decide in a single glance if they want to consider purchasing your home, or even step inside and take a look. How does your home look at first glance? Stand on the sidewalk in front of your home and take a good long look. Do you like what you see? Will anyone else?
What you do with your front garden, walkway and entrance will help you tempt the most discerning househunter. Follow these guidelines to ensure your property has plenty of curb appeal.
Drive by
Compare your home to the others on the street. How does it measure up? Is the yard clean and well-kept? Do the eaves and trim have a crisp, clean appearance? How are the exterior paint and roof holding up? Pick out the nicest house on the street and take note of any features or items that you can emulate on your own property – without appearing too obvious, of course.
A clean sweep
No matter what the season, ensure sidewalks, driveways and pathways are free of garden debris and litter. That goes for eaves and porches too. When is the last time you cleaned your storm door or mailbox? Get out the vinegar and newsprint, and make your front windows sparkle, too.
Weed and feed
Even if your lawn is the envy of the neighbourhood, take the time to ensure that any edges are neatly trimmed and the area is relatively free of weeds. If new sod is required, plant it as soon as possible, since it will take a few weeks to blend in with the rest of the grass. Add a splash of life to your porch or window boxes with colourful plants. And keep your garden neat year-round. Even in winter months, shrubs and trees look their best with old leaves and growth cleared away.
Outer limits
If your siding is looking more shabby than chic, consider repainting it. Sometimes simply touching up the trim and facia is all it takes to brighten up your home's exterior. Or, if your property has vinyl siding, bring on the powerwasher to whip it back into shape. Start at the top and work your way down and, if you are pressed for time, focus on the side that prospective buyers see first.
Night vision
Do not forget about what your homes exterior looks like once the sun sets. Savvy home buyers have been known to swing by properties of interest at all hours. Is your front yard still inviting in the dark? Are walkways well lit or do children even pass by your house on Halloween because it is too darn scary? It could be as simple as changing your front porch fixture or adding some solar-powered garden lights to give your yard some evening appeal.
Wild life
A prospective buyer should not be aware that you own a pet just by looking at your lawn. Birdfeeders, while appreciated by wildlife, should be moved during an open house to keep the yard neat and stop squirrels and sparrows from jumping out at passersby. Be sure to keep personal items such as sports equipment, toys and other items tucked away as well.
A warm welcome
Polish up the doorknobs and dust off the welcome mat! One thing that a lot of homeowners overlook is the placement of their house number. Can you see it from the street? If not, consider relocating it or, better still, purchase some striking new numbers to identify your home with. Now stand on your front porch. Do you feel welcome? Take note of what your eye is drawn to first, whether positive or negative, and make any adjustments if necessary
A little effort can make a big difference in ensuring that your home has the curb appeal necessary to attract prospective buyers and encourage bids. Good luck!
Then once you have accepted an offer to buy your home, your REALTOR® will help ensure that all the proper paperwork is completed. He or she will also make sure that both parties meet the necessary conditions outlined in the agreement.
Why working with a REALTOR® makes sense
When you work with a REALTOR® you will likely get a better price for your home than if you try to sell it yourself. Apart from the financial benefits, however, there is an extra measure of comfort and security that comes from having a REALTOR® on your side. Remember that REALTORS® are governed by a code of ethics and standards of business practice. They have also been trained and licensed under the provincial Real Estate Services Act to assist in transactions involving real property. When it comes to buying or selling property, using a REALTOR® just makes sense.
Source: Victoria Real Estate Board 2015
!Home.view_full_search_screen!
Back
to top